Connections and Conversations with the trade hold the paramount position
The world is gearing up to a new world in the post-vaccinated era. Tourism is one such industry that faced serious challenges in the Covid world. However, travel consultants and destination experts feel it's prudent to see opportunities amidst adversities, hence though destinations may not have yet opened borders the time is always right to keep the destination alive and active through the visual world. Once the world opens up again, it would be easy to pick up pace and hit the road running.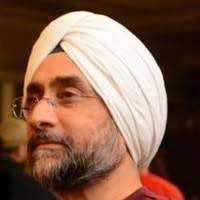 Paramjit S. Bawa, Country Manager – India, Destination New South Wales (DNSW), firmly believes that they have always been an organisation that keeps its finger on the pulse regarding what consumers want and we adapt quickly to changing trends, needs and circumstances. "In a post-Covid world we will have the same approach, but await further developments on the re-opening of borders and resumption of flights between Australia and India. The travel trade is key to achieving our goals in the India market, and our sustained engagement with them is a top priority. In a developing market like India the travel trade is our fastest and most cost-effective route to market. We run a structured program of online and offline activities and promotions for and with our trade partners and associates, continuing through the Covid pandemic and will continue even after the Covid crisis abates."
Arzan Khambatta, India Head of Macao Government Tourism Office reiterates the fact that, engagements with the trade is critical even during a crisis. He reflects a positive tone, though the borders are yet to be opened. He says, "I can already see the silver lining. Indian travellers are ready to travel internationally. Thanks to the quick vaccination drive in India and a large number of Indians choosing to get vaccinated, we will see a boom in leisure travel. We have to remain patient, stay healthy and remain positive. There is a big pent-up demand to travel. Indian travellers are more likely to upgrade their holiday experience and are willing to spend more money on experiences and stays than pre-pandemic." He further adds that, "Indian travellers will seek accommodation at hotels/resorts by big brands where safety and hygiene are paramount. From fine-dine restaurants by celebrity chefs to specially curated museums, adventure sports with highest commercial Bungee jump at Macao Tower to beautiful gardens, visitors have a number of experiences to choose from in Macao."
Both destinations firmly believe that education and connections is the key to keep the interest alive amidst trade partners. Staying tech-savvy is not an option anymore. While Macao Tourism successfully conducted e-learning programs, virtual trade shows and social media engagements and webinars for our trade partners and educated more than 2000 agents and are here to educate the industry via VTM 2021, DNSW is also set to connect with the same focus and intensity. Their focus at VTM 2021 is to update trade colleagues on the situation in NSW and review how they can continue to support them until the borders re-open. Support can be in the form of content, latest news & information, product and experience updates among other things, and once normality is restored, they aim to resume our program of joint campaigns with key partners to promote NSW in the market.