The world has changed, our views have changed but what seems to remain a constant is man's need to stay connected and stay relevant and to make sense amidst all the madness around us. The energy in the travel industry is seeing a positive upswing in recent times, however, the industry is highly vulnerable and susceptible to face business challenges that result from unwarranted disasters either manmade or natural. However, we at Reemarkabl, firmly believe that amidst adversity rests opportunity and the organisers of the forthcoming Virtual Travel Mart (VTM 2021) also resonate with the view. VTM 2021 is scheduled to be held on 15th and 16th September, 2021. Virtual Travel Mart (VTM) is scheduled for Two days which enables meeting, networking and connecting with the right set of Inbound and Outbound Tour Operators, Wedding Planners, MICE Agents and more.
According to Nikita Rawtani, founder, TravelGyaan and VTM, says, "TravelGyaan has been in Virtual Space for over Six years. We understand the technology and we have successfully conducted Virtual Events, Virtual Roadshows and webinars for many tourism boards. We are on a mission with a cause and we truly believe that participation in VTM will give the sellers a wonderful opportunity to meet, re-connect and network with the buyers. The Expo will witness targeted and qualified Buyers from across India in different segments such as Outbound, Inbound & Domestic Tour Operators, MICE, Wedding Planners and the likes. Last year, VTM2020 Expo witnessed an attendance of 1000+ Travel Trade attendees in 2 days with quality buyers." She further adds that the expo also has some noticeable features, namely, "The virtual Expo platform will enable Interactive video meetings between buyers and sellers in the Exhibit Hall, Networking Sessions in the Break-out zone, Press Mileage in the Media Zone and Power-packed LIVE sessions in the Knowledge Centre. It also has features such as pre-registrations and pre-scheduled meetings between buyers and sellers." They feel, though in-person meetings have its power and networking strength, the Covid world has taught us the vitality of virtual space. Hence, a combination of offline as well as online meetings and exhibitions are here to stay, namely the hybrid model.
Azerbaijan Tourism Board, who participated as a seller has also considered such a platform on the virtual space as an interesting experience. VTM was their first participation in a global virtual expo event in South Asia, since the Covid pandemic hit the world. They felt the experience was interesting and effective in terms of the audience they met. Rovshan Rahimov is currently responsible for the South Asia region at Azerbaijan Tourism Board. He said that this platform is a perfect way to exchange concrete and relevant information and ideas between the two regions. There is a lot of learning that took place via the VTM platform and they are hoping to meet more focused buyers via the platform once again this year.
The industry seems upbeat about accepting meetings via virtual platforms. They seem to have adapted to the sudden change seamlessly. This voice is well articulated by a VTM buyer. Nagsri Prasad Sashidhar, chief happiness officer, Nagsri…. Creating Special Memories. "The VTM was the first official travel show on a large platform during the lockdown and was a welcome break. The show in my mind was seamless and very well done. Kudos to Nikita and the team for conceptualizing and executing the plan. With the world now moving to virtual space the VTM will always be remembered as the first well executed travel show. Looking forward to the next edition and I am quite excited to see what new they will be bringing to us this time round considering this space has really thrown up some out of the box experiences for us."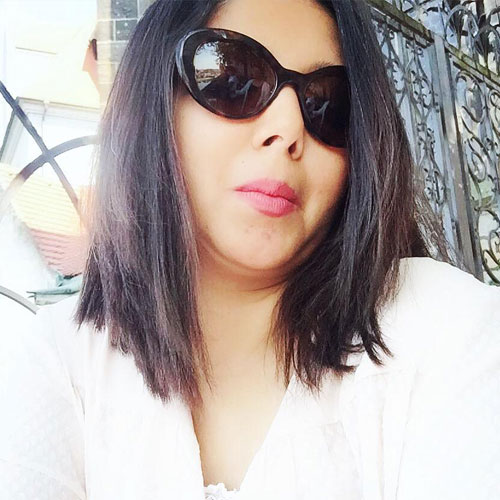 Seconding her views, Purvi Jhaveri, director, Sunday Pure Holidays feels, "The Virtual Travel Mart or as we say VTM (2020), honestly was a real shocker for me. Couldn't believe one could play with technology so well. It was a real hockey virtual platform for me, since I was dodging so well from one section into another, flawlessly.

A wonderfully planned event that gave me an opportunity to meet Old as Well as new Partners & Trade Friends, from all over. A bit differently that I would expect this year is to make it more fun along with more product related. We have all gone through different stress games in the past almost 2 years and apart from the platform being so user friendly, we would request Nikita Rawtani, the founder of Travel Gyaan and backbone of VTM, to make it more fun & interactive."
Reemarkabl.com – Stories of Sense & not Sensationalism