Exhibitors found the platform of great value.
The travel industry is here to stay and this for further endorsed at the recently help Virtual Travel Mart (VTM) 2021 by Travel Gyaan. Both the buyers and sellers have warmed up well to the virtual meeting platforms and see value in the idea exchange and networking opportunities. Tourism boards, have placed their faith in the expo and found it of high value.
SAUDI TOURISM AUTHORITY felt VTM 2021 was the right opportunity to showcase Saudi to a wide range of tour operators looking for diversified products. They also felt, their stakeholders and partners were also given a platform to gain a deeper understanding from the travel trade on the requirements of the Indian traveler. Saudi tourism authority also felt that through VTM, they witnessed a lot of changes in the consumer pattern, with more of a shift towards longer stays in general and spending more time at each destination. There is more of a demand for free independent travel (FIT) when compared to group travel, while at the same time the travel trade is keen to understand more about sustainable and responsible tourism options that incorporate a comprehensive set of health and safety protocols. They also felt that the response from buyers was both inspiring and energizing during VTM.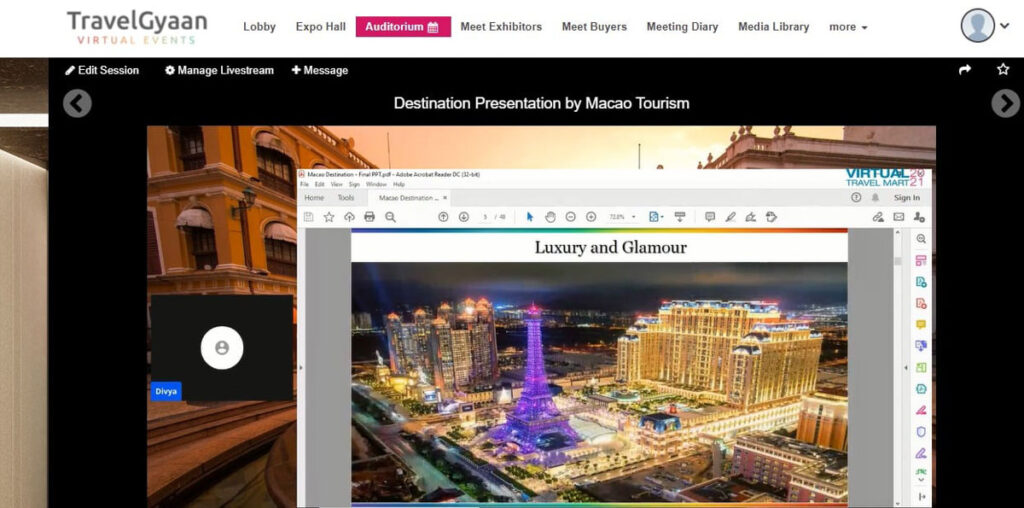 Macao Government Tourist Office also found great value at the expo. They successfully interacted with over 200 travel members during VTM, surpassing our expectations. Says Arzan Khambatta, India Head- Macao Government Tourist Office, "MGTO's aim was to educate our valuable trade partners about the new developments in Macao. The response and interest from our travel partners were incredible and we are pleased to associate with Travel Gyaan. I was pleased to be a part of the panel discussion on 'Destination weddings' where different perspectives were shared on the ever-so-important travel segment." The wedding Tourism panel discussion was seamlessly conducted by Reemarkabl.com with some focussed and thought-provoking points being discussed on the panel.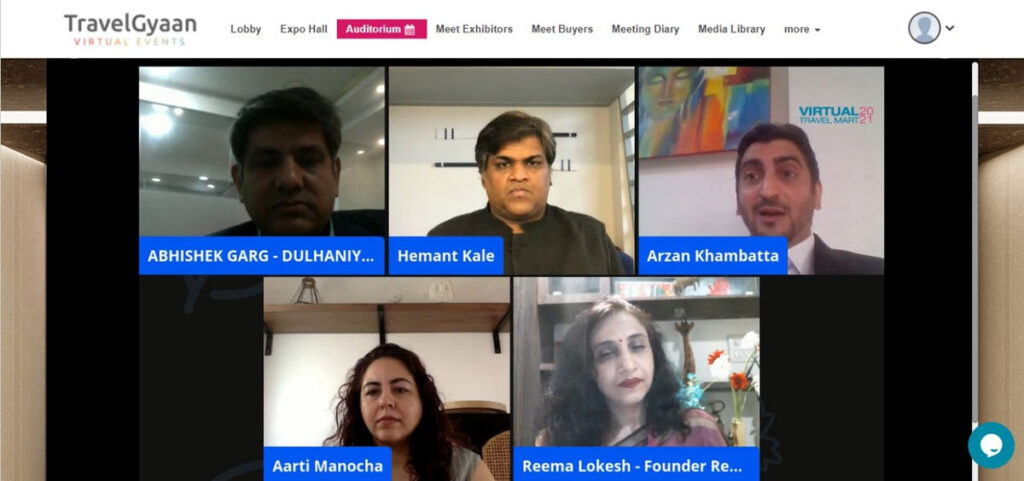 VISIT FINLAND too found the platform rather attractive. VTM offered them a great opportunity to reconnect with travel fraternity and update them on the latest updates for travel to Finland. The event platform and interface was extremely user friendly. The event was also very well attended and very productive for them.
ALULA and Warq Tourism also found the platform worthy for its networking potential. Tram Alula felt, VTM was a great networking platform and a well-organized event to connect with the trade.The virtual platform was good and user-friendly. Together our team had some fruitful meetings in 2 days. Besides the agents from Mumbai and Delhi, the event had a good database of travel agents from Tier II & III cities. For WARQ TOURISM, this was their 2nd Virtual event in which we exhibited during these covid times and they felt this time we had a terrific experience while participating in the Virtual Travel Mart 2021. The Team at Travel Gyaan were accommodating and very helpful, you guys made sure our online event went off without a hitch. The platform was very well created, while keeping all the crucial details into consideration and offered us a great networking opportunity. They made number of promising business connections during the event and hoping them to turn into fruitful business in future. They are glad to say that all is not lost because of Covid.
LOS ANGELES TOURISM too had some valuable meetings. Since they were exhibitors for the 1st edition, they could see all the learnings taken by Travelgyaan for the second one. In terms of the software, it indeed was a technologically high standard one with very seamless and easy navigation. Though nothing compares to in-person meetings, I almost felt like talking to the travel trade across the table in a secure environment. Once again, kudos to the TravelGyaan team for making this a spectacular success story. For Destination NSW, VTM 2021 was a good experience for Destination NSW and was happy with the participation.
Tourism Seychelles too was happy to participate in VTM 2021. The platform was user friendly and the pre-fixed meeting format allowed some good b2b meetings with both tier 1 and tier 2 tour operators across the 2 days, said, Bernadette Willemin, Director General Marketing, Tourism Seychelles.
For GUIDELINES TRAVEL LLP, VTM 2021 was an event where we could connect with all our travel colleagues from Pan India from the safety of our office! It was a well-participated event with a lot of pre-scheduled meetings and visitors available through the day. The most important factor of the entire show was no downtime on the host website which usually would happen in an event of such scale. All in all a great event and we look forward to many more such events in the coming future.
Andean Travel Company participated for the second year in VTM2021 showing our products including the Galapagos Islands. They had a great experience, met new contacts and look forward to the future.
Atlantis The Palm, Dubai, also felt the networking opportunity was of value. They felt Team Travel Gyaan was efficient and the platform. Atlantis, the Palm Dubai has recently completed in Q1 of 2021 a thorough renovation costing a reported USD 100 million and they used the VTM as a platform to communicate these new offerings to the travel trade.
SWITZERLAND TOURISM, felt, VTM 2021 gave us the opportunity to reconnect with travel agents and tour operators from across India after a long time and establish new relationships with agents from the smaller cities. Through the virtual meetings, we could showcase the range of tourism products and experiences available in Switzerland for Indian clients, as well as the latest news and updates from Switzerland, including visas rules and the health and safety regulations put in place for travellers.
According to team GERMANY TOURISM, in the prevailing scenario it is more feasible and safe to engage with the travel trade via virtual platforms and the VTM team has conceptualized this immaculately. VTM 2021 gave the exhibitors, a wonderful opportunity to meet, re-connect and engage with our Indian buyers. We are glad to be a part of the Virtual Travel Mart 2021 and kudos to Nikita Rawtani and team for flawlessly executing and organizing this Virtual Travel Mart.
AZERBAIJAN TOURISM BOARD, felt, "Indeed, the platform was very professional and they had meetings planned and conducted in time. The fact that each stakeholder had 15 minutes, made all of them focus on the main topics and products we wanted to share with each other. Each of the meetings were like alive because of fluent work of audio and video tools of VTM platform. Looking forward to participating at VTM'22!"