Indian tourism, Hotel GMs of Chennai join hands to promote the same.
Indiatourism, Chennai joined hands with the General Managers of Major Star Hotels in Chennai & organised a Bike rally under the theme "Rediscover Chennai Rediscover Life" on 22nd August 2021.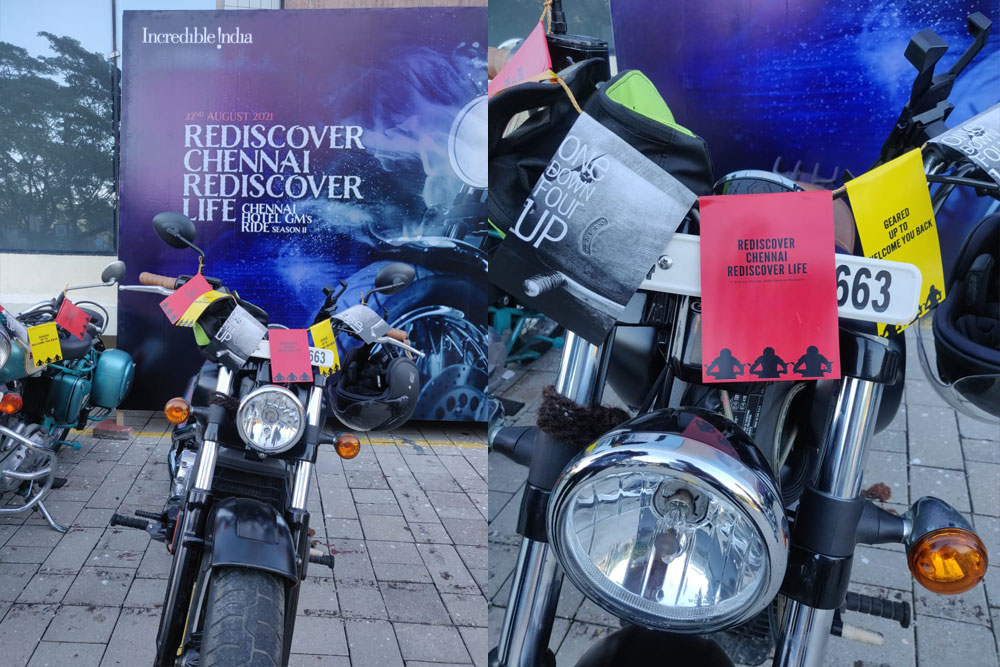 The event was also supported by Tamilnadu Tourism. The rally was flagged off by Sandeep Nanduri, Director (Tourism), Government of Tamilnadu and Regional Director (South), Indiatourism, Chennai.
The objective of the ride was to create awareness to rediscover the neighborhood destinations around Chennai and promote 'Motorcycle Holidays'.
Around 50 GM's participated in the ride and visited Marina Beach, Madhya Kailash, and Kovalam Beach.
At Kovalam, the bikers viewed a demonstration of Water sports activities like surfing, kayaking organised by Bay Of Life
The aim is to introduce new aspects of tourism and to rediscover one's own region in a novel way. The aim is to ensure new dimensions of tourism are offered to the citizens to explore the region in a new light.
Venkatesan Dhattareyan, regional director (west & central region) India Tourism, Mumbai, is of the firm view that there is so much the country has to offer and it's time the audience gets to experience tourism in new ways.