The past 18 months took the world on a rollercoaster ride, which was filled with highs and lows that were tough and traumatic and far from thrilling and terrific. However, the times have changed and let's now get back to enjoying some real-time rollercoaster fun, at a place where it's meant to be, at our very own amusement parks. The parks in Maharashtra have opened up recently. We at Reemarkabl, are happy to have with us our special guest, Mr Dhimant Bakshi, joint CEO, Imagicaaworld Entertainment Limited, who gives us all details on how the park is completely ready to welcome its guests, with all protocols in place. Interview by, founder and editor-in-chief, Reemarkabl.com
As the park opens up, how prepared is the team on the ground keeping all protocols in place for a safe and sanitised experience?
We are ready to welcome guests back by following all the SOP and health guidelines prescribed by ICMR and WHO
We are encouraging single dose and fully vaccinated to visit
On our part, we have ensured our on-ground park staff who interact with the guests are vaccinated too
Pre-booking tickets and contactless payment practice will be continued and encouraged to aid prevention, minimization of any infection risk
For capacity management, we operate at 50% of permissible and limited days i.e. weekend operational
Practice like Thermal screening, mask usage will be mandated apart from regular disinfection of all high touchpoints/surfaces
Social distancing initiatives like 6-foot markers, alternate seating for rides and restaurants have been implemented
Also introduced 'Virtual queuing' to minimize crowding where guests can queue through mobile app and be notified of their ride turn; aiding in customer flow and ride capacity management
As an industry expert, what's your view on the way forward in terms of business, in the post vaccinated world? (Presumably, the Covid situation remains the same or improves).
Past 17 months has been a testing cum reimaging/reinventing period. We have managed to overcome the challenges we faced due to the pandemic as well as work on enhancing guest experiences which is key to the success of any park here or worldwide. From digital engagement activations to building the Virtual Queuing app from ground zero has been an exciting journey as it has helped us push our own boundaries. Moreover, we are confident that the strong response to all our offers will reflect positively in terms of footfalls. Agreed, the road to recovery will be a bit longer but I'm optimistic we will reach pre-pandemic business numbers through collaborative efforts of the domestic tourism board and marketing strategy positioning amusement and theme parks as a safe haven for outdoor entertainment.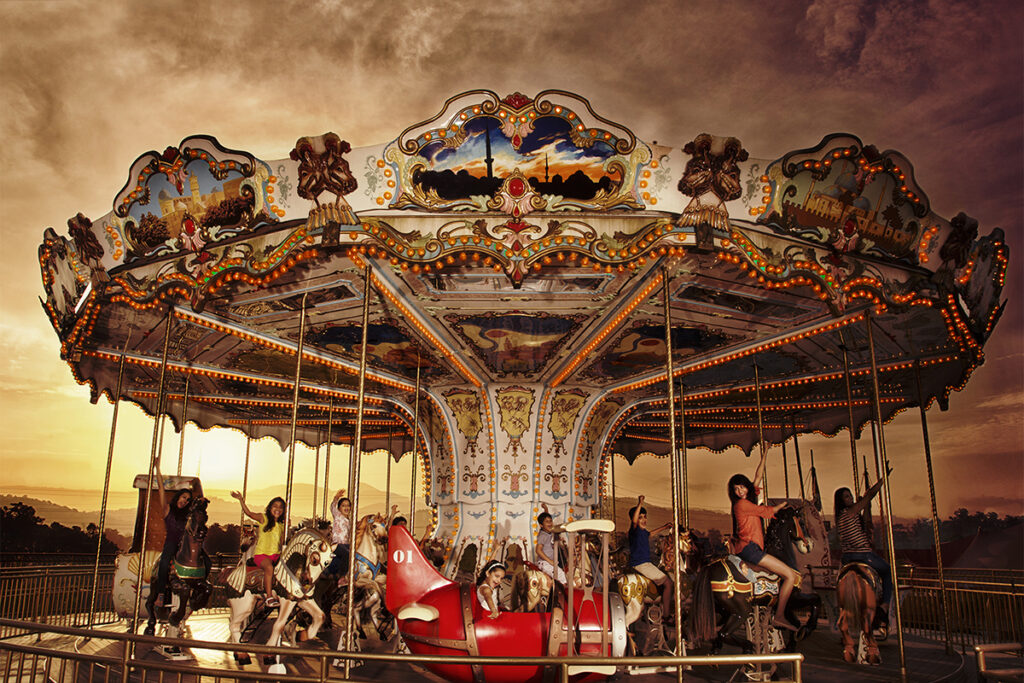 What according to you would be the business temperament and template of the amusement parks business?
We have already noticed encouraging signs of recovery with revenge travel, gaining momentum. I think as people become vaccinated, they are becoming a little bit more confident in the fact that they can travel and move out of their inert state. An extremely promising sign for the travel and tourism business particularly domestic as international travel is still restricted with varied guidelines. Moving forward and as things return to normalcy, the theme and amusement park industry will have to channelize their energy in securing 'share of time' and 'share of wallet' as they will be competing not only within their space but also against all leisure and entertainment formats.
Are there any peculiar demands you have catered to and something that you have added to the park in the post-vaccinated world?
Apart from unique, innovative customer-centric offers the 'Virtual Queuing app' is a newer tech enhancement being introduced to facilitate skipping long physical queue-rides by managing customer ride journeys in the digital space through a mobile app. By aiding in regulation and management of customer flow per ride it indirectly minimizes crowding and helps mitigate any risk. Apart from this it also reduces time spent per ride resulting in increased guest dwell time elsewhere. Consequently raising guest satisfaction and enjoyment levels. This will prove to be a game-changer in the near future for a format like ours.
Is there a message you wish to share with your patrons and the audience in general?
Speaking as a representative and on behalf of Team Imagicaa – We are ready to welcome you all back safely, keeping the entertainment quotient intact. We request everyone to get vaccinated as we are eager to deliver on our entertainment promise, create moments of magic and help you build a bank of wonderful memories to cherish. Hope to see you all at Imagicaa!